Color changing experiments on different fabrics: silk and Batist.
We will work furthermore on the silk fabric and with the aubergine-like color.
This color appears when you bathe the exposed (blue) cyanotype in diluted nitric acid, water the fabric for a while, then bleach it in Soda, water it again for about 10 min, and final step is to bathe the fabric in gallic acid.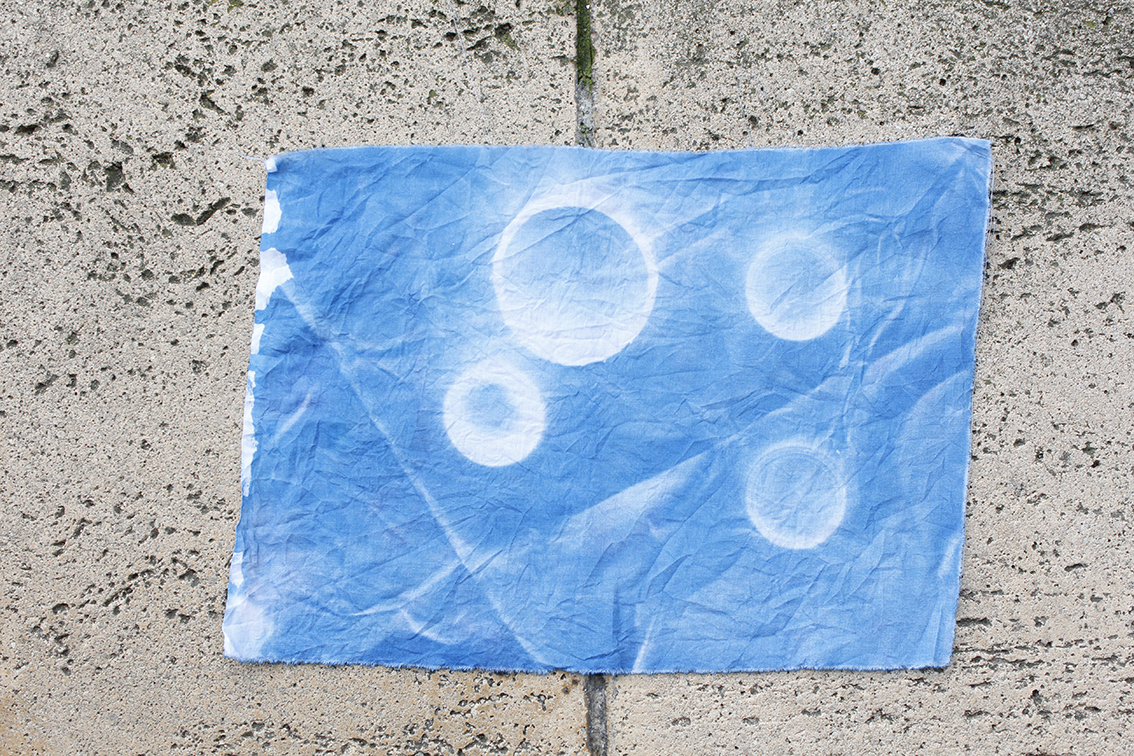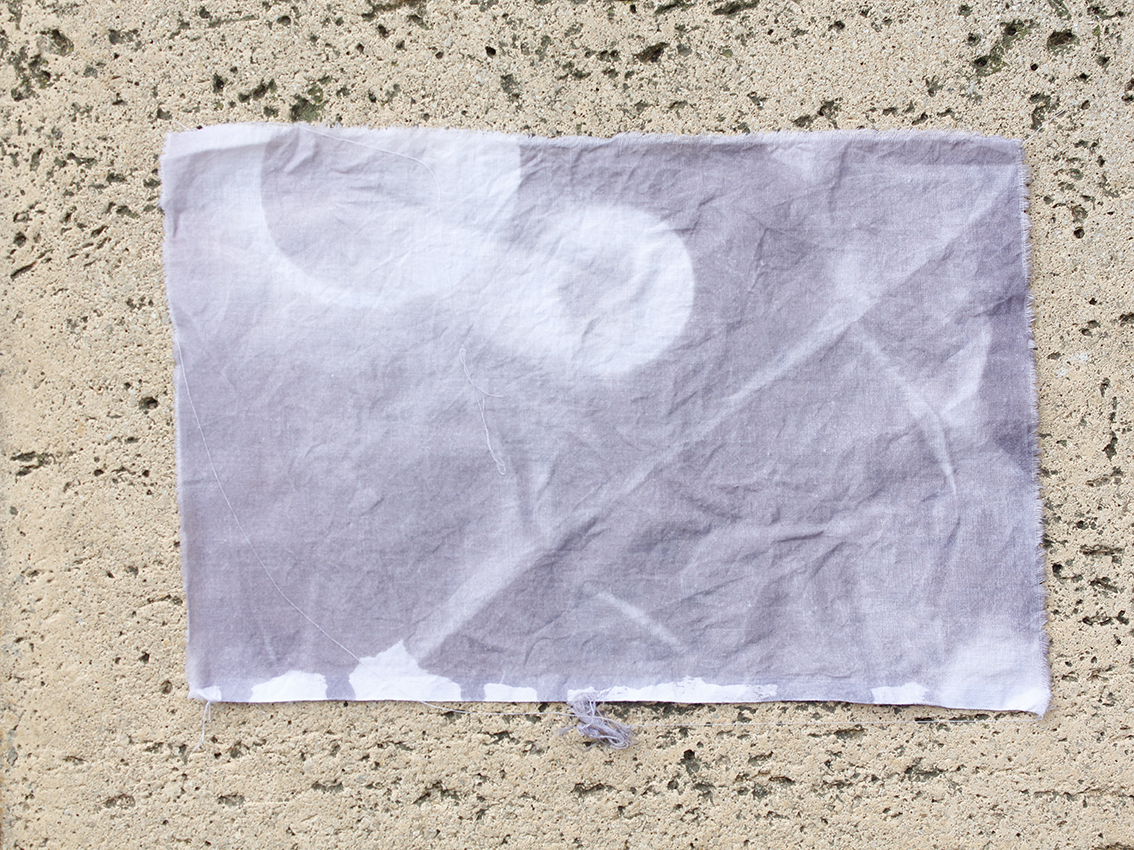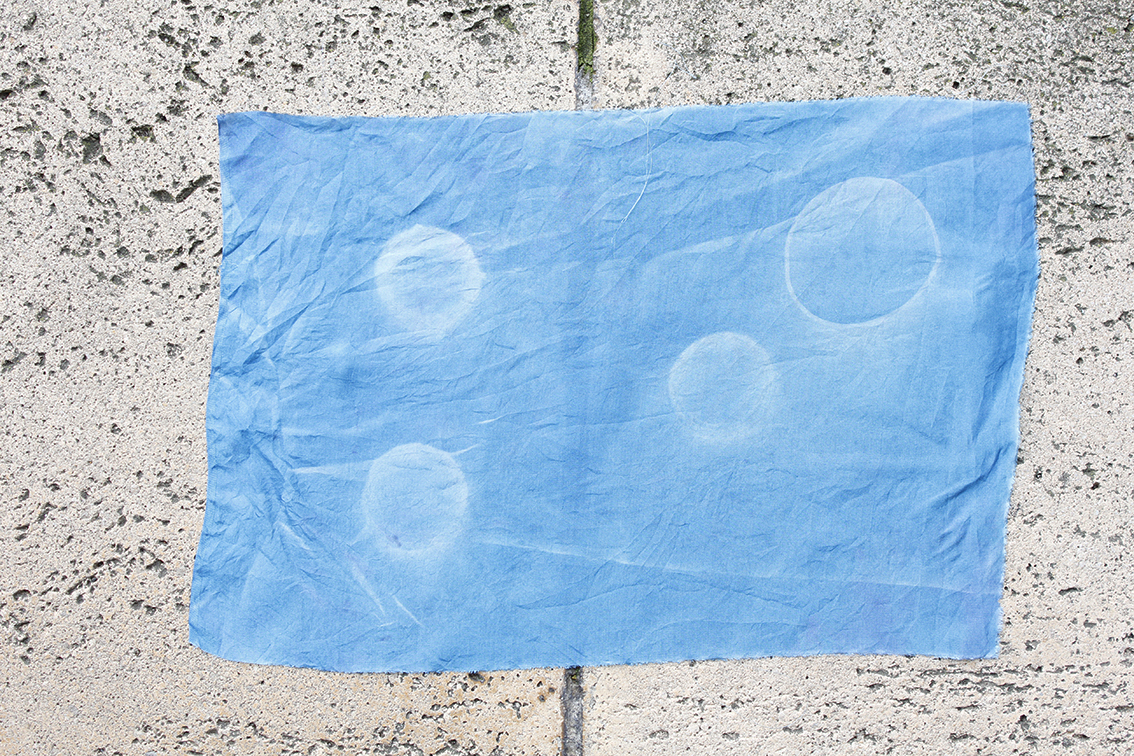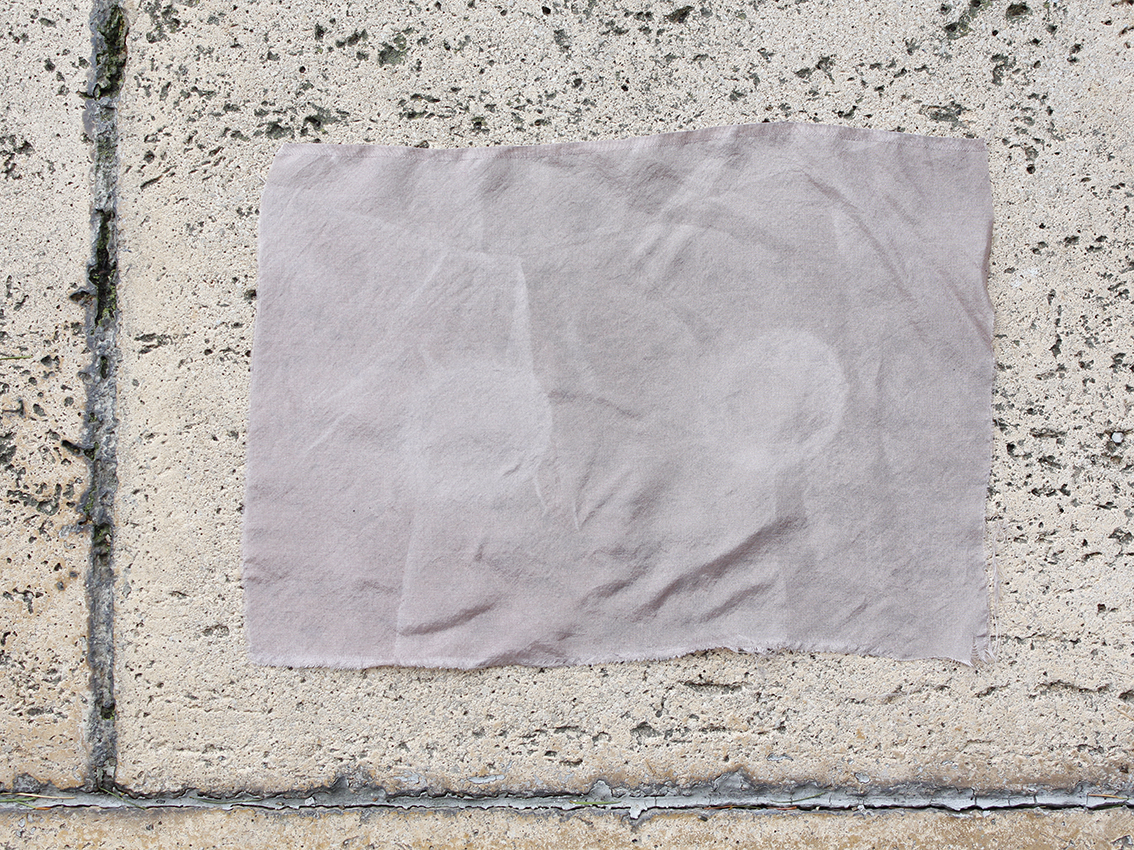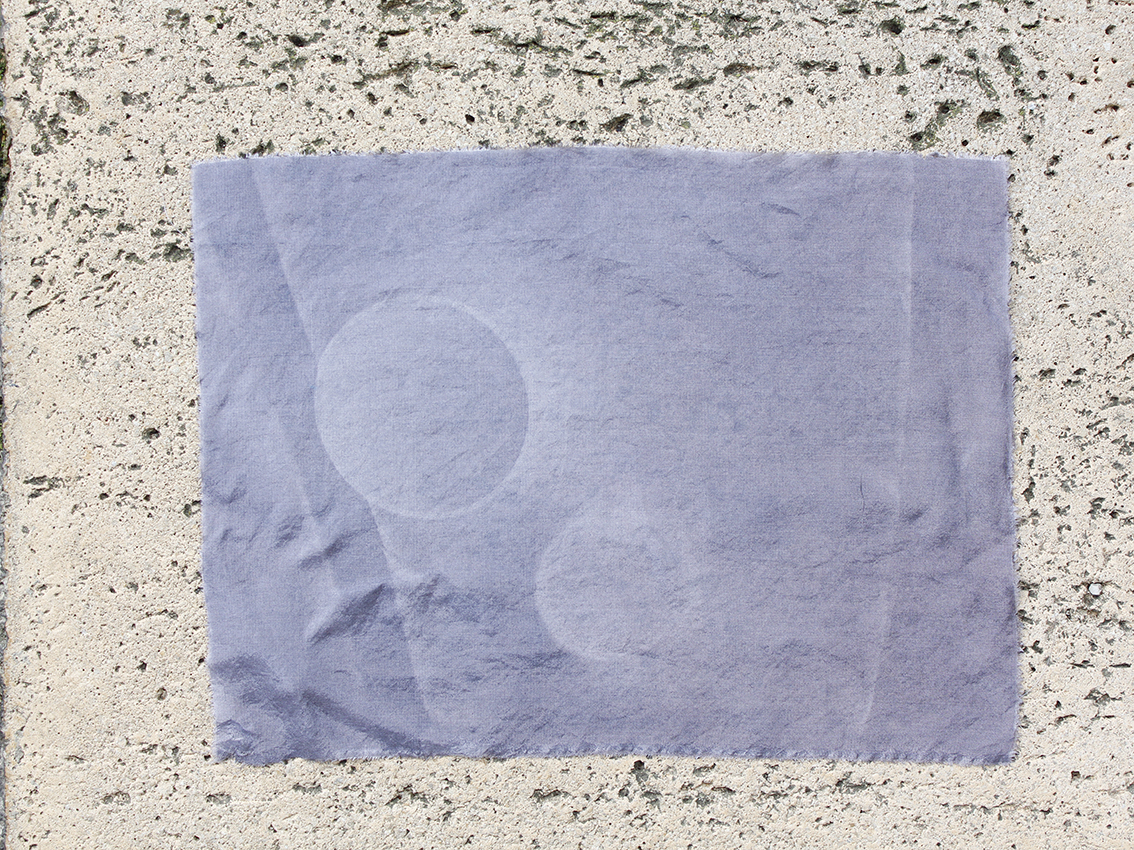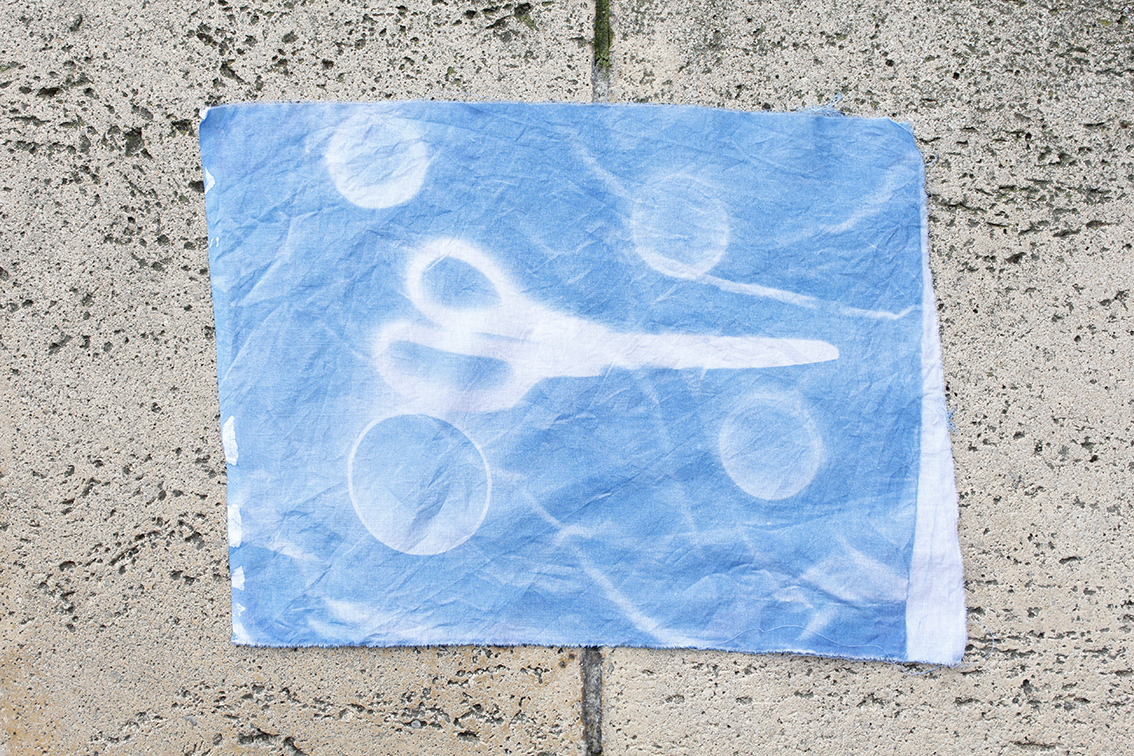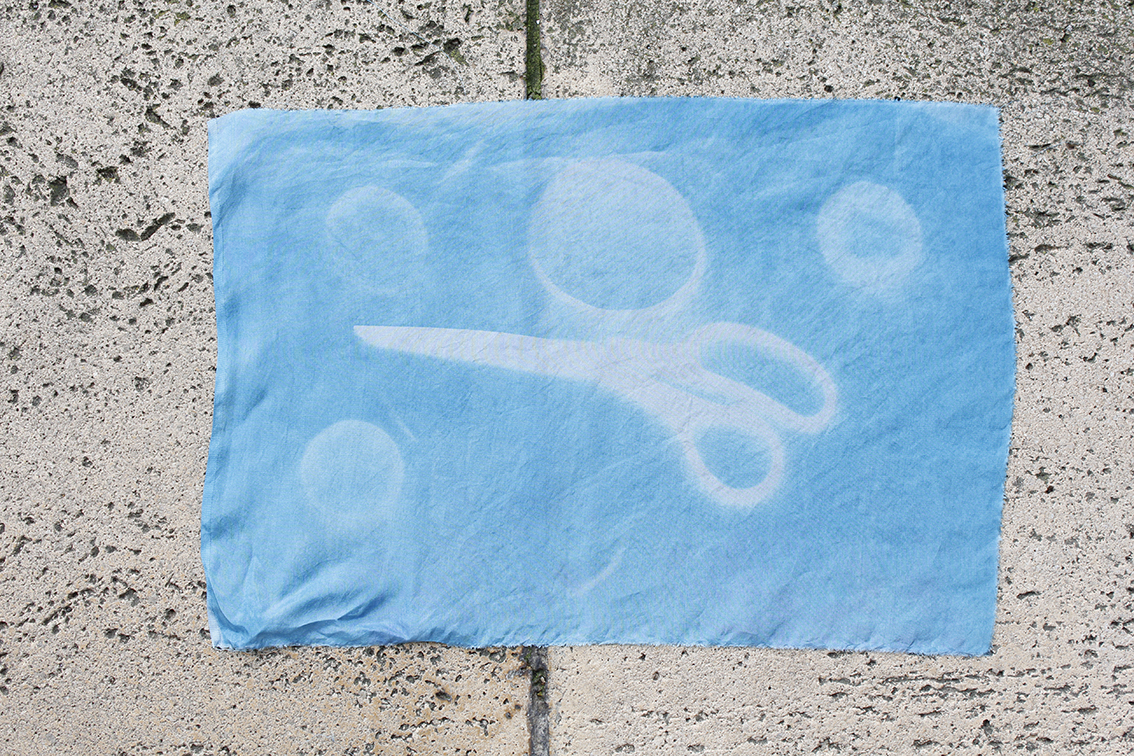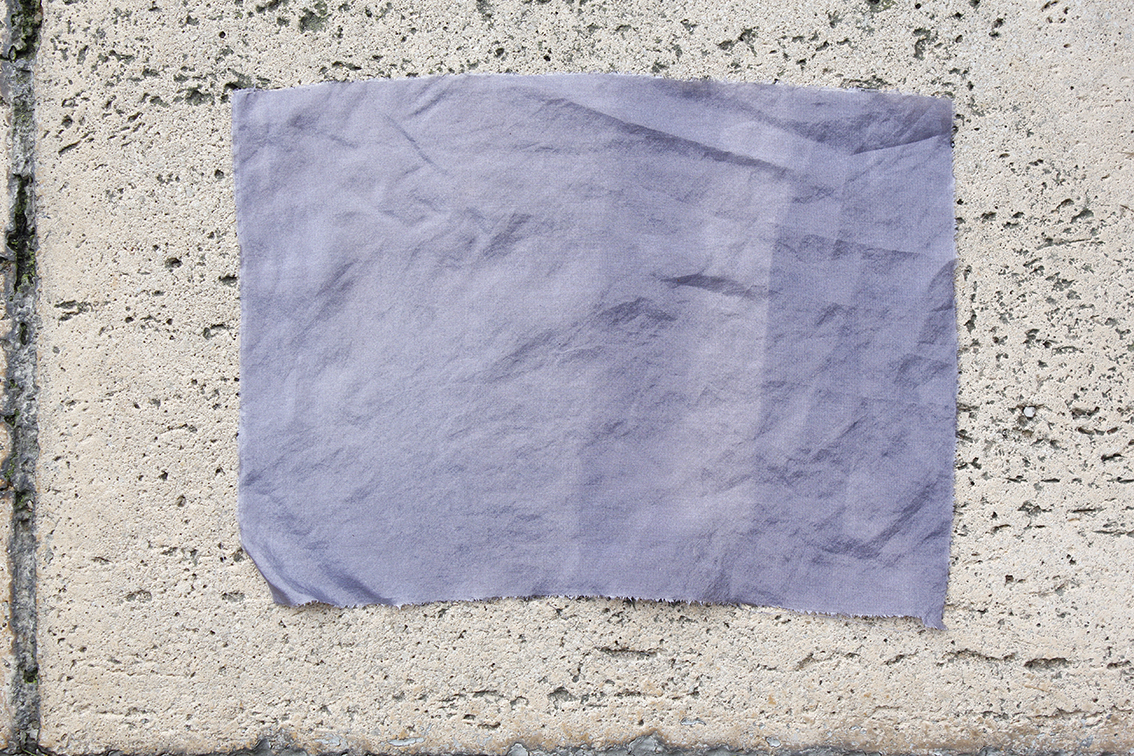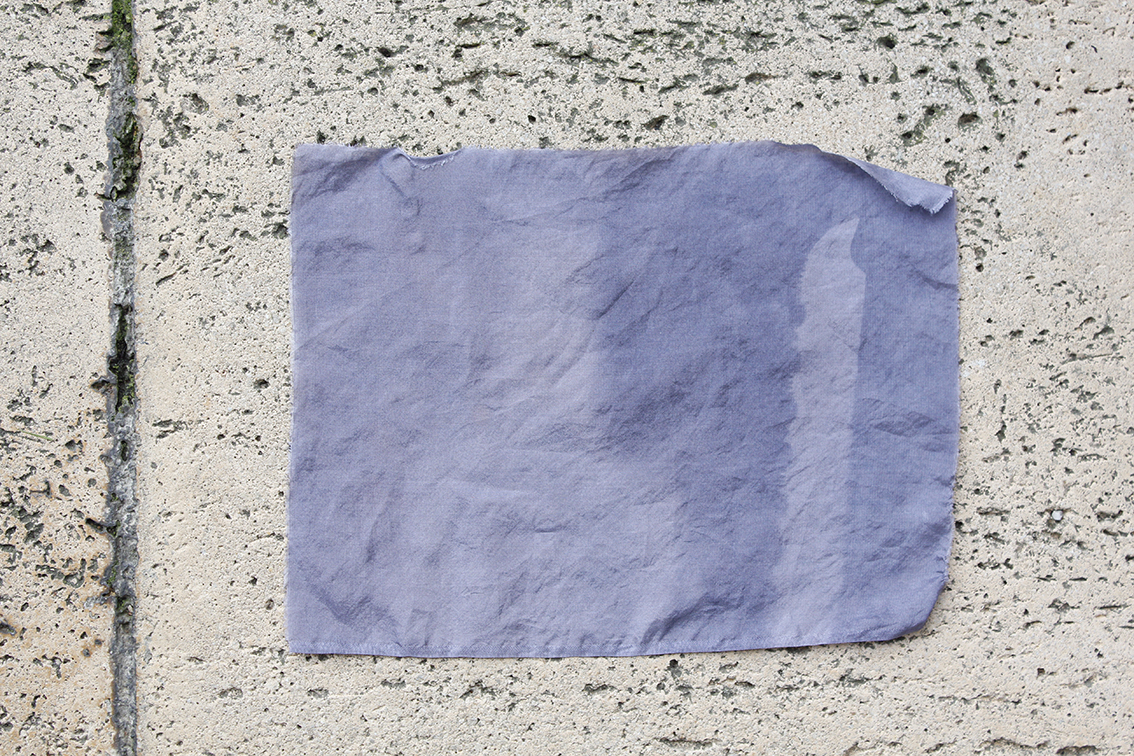 To be seen in the Gartenlaube der Kunst Denkmalplatz 1 in Ottobrunn.